Maps that Mattered

From the voyages of discovery down to our own day, maps have influenced American history.
A History of America in 100 Maps explores these fascinating stories through an array of brilliant, full color images.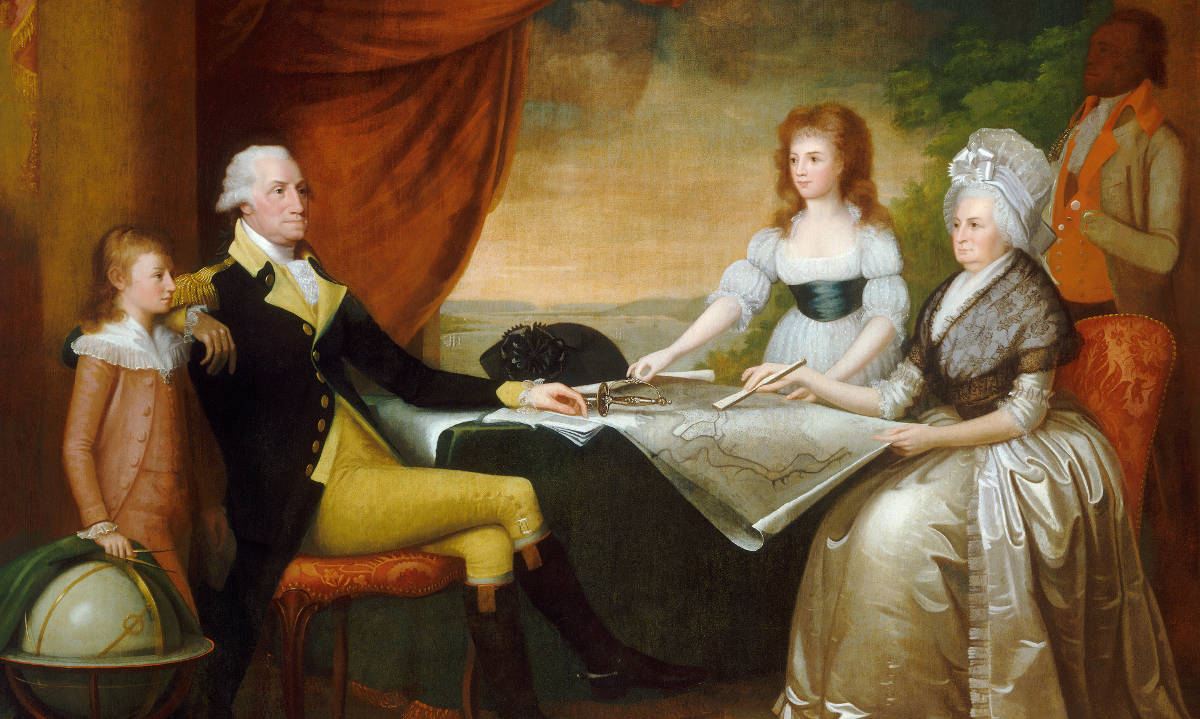 Edward Savage captured George Washington and the first family gathered around a map of the newly proposed capitol in the 1790s. The plan for Washington, D.C. was widely reproduced in the United States and Europe, and quickly became an iconic symbol of American independence. As an aspirational statement of the nation's future, the plan of Washington, D.C. is just one example of the role that maps have played in a American history.
Seeing the Past through Maps

Throughout its history, America has been defined through maps. Whether made for military strategy or urban reform, to encourage settlement or to investigate disease, maps invest information with meaning by translating it into visual form. They capture what people knew, what they thought they knew, what they hoped for, and what they feared. As such they offer unrivaled windows into the past.
In this book, Susan Schulten uses one hundred maps to explore five centuries of American history. Each is discussed in terms of its specific features as well as its larger historical significance in a way that conveys a fresh perspective on the past. Some of these maps were designed by established figures as tools of statecraft and diplomacy. Yet equally revealing are those made by lesser known figures, such as Cherokee tribal leaders, soldiers on the front, and the first generation of girls to be educated outside the home. Considered together, they showcase the power of maps to illuminate and complicate our understanding of the past.
Audacious in scope and charming in execution, A History of America in 100 Maps offers an engaging visual tour through the past.